If you want to get ahead, get a hat!
That's what the old advert used to say but if you're under fifty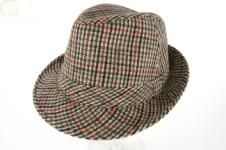 -five you probably won't remember.  In mountain rescue it's more a case if you want to save your head, get a helmet – or, be safety conscious, not unconscious!
The team has for many years insisted that members wear head-gear (climbing helmets that is, not Trilbies), when operating in exposed situations or on steep ground and particularly when working with helicopters.   Until now members had to provide their own helmet as the cost of providing one for every member from team funds was considered prohibitive.
However, in this litigious world we live in, the charity trustees have become a little twitchy about the responsibilities imposed by legislation concerning personal protective equipment.  Whilst the legislation is actually aimed at employers the trustees feel that the team should follow the law in principle even though all members are unpaid volunteers.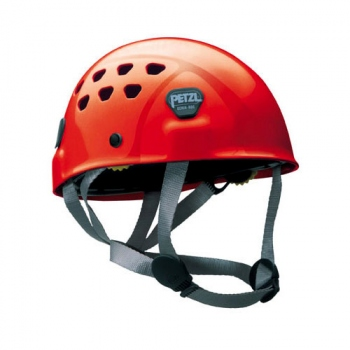 Buxton team has a very keen equipment inspection programme to ensure that all team owned equipment is kept in tip top condition and maintained in line with the manuafacturer's instructions.    However, with members providing their own helmets, it was difficult to ensure that all were of the correct age and quality to meet the required standard.   So, about six months ago the team  launched an appeal to fund the purchase of a new helmet for every operational and trainee member.
Sums of money large and small have come from a wide variety of sources and the target of £3,000 was achieved.   The team helmet of choice is the Petzl Ecrin which is strong but lightweight and quickly adjusted for use with a skull cap or balaclava; essential for winter work.  The new helmets, red to match the team jackets, will be issued at the end of August.
The team would like to thank all those individuals and groups which have contributed to the 2009 equipment upgrade appeal.   The appeal has already funded improved casualty care equipment purchased earlier in the year and now another essential safety issue has been addressed.
The next target is lighting and as the days begin to get shorter your help in funding the purchase of fifty torches would be really appreciated.