Join The Team – Operational Member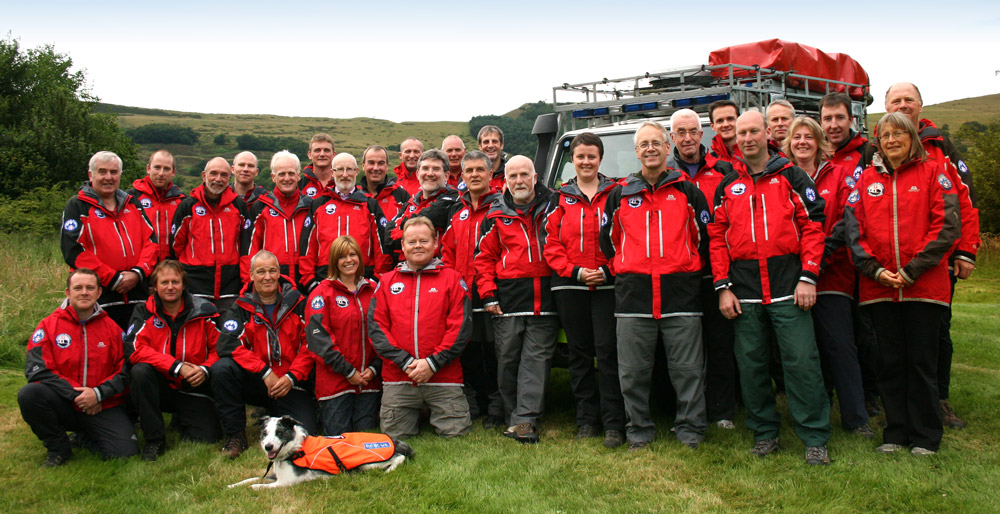 The team primarily helps people who get into trouble in open country. We are also called upon to search for missing or vulnerable people in other areas and to assist other emergency services in adverse weather conditions. Any callout can be a serious, sometimes life-threatening incident. Though call outs may be challenging and intimidate you at first, you will develop the skills and expertise to deal with things effectively, and come away with a good feeling of a difficult job well done.
The relief expressed by the people we help can be almost tangible and the satisfaction of having helped someone, not because it is your job, but simply because you choose to do so, is very uplifting. Sometimes you will realise the team really has saved a life – and you were a part of that.
Training is mainly in-house, thorough but enjoyable. It aims to build team spirit as well as expertise. There is always laughter and banter between members alongside the serious business of learning and practising lifesaving skills and techniques. After training we often socialise in a nearby pub where we can put the world to rights. Other social events or weekends away may also be arranged.
Sometimes you will realise the team really has saved a life – and you were a part of that.
We are a team of men and women with varied backgrounds who share a love of the hills and dales and outdoor pursuits. There are no supermen or superwomen and the activities of the team are well within the capabilities of the keen, fit walker. The strength of the team lies in the way that we work together in a spirit of friendship and mutual support.
As unpaid volunteers you must be prepared to provide your own equipment and pay your own travelling costs.
Still interested?
The volunteers who make up the team join because they believe that doing something worthwhile for others is reward enough. If you feel the same way, why not check the requirements for trainee membership, see how our ongoing training equips you to deal with incidents, and read the profiles of a few of our current team members.