Where we operate
Where we are based
The team's base is at Dove Holes just North of Buxton on the A6. The base is not normally manned but visitors are welcome to call if members are there. Tours and group talks are available by arrangement.
Our operational area
The broad area normally covered by Buxton team extends from Kinder Scout in the North down to Dove Dale in the South, from Macclesfield in the West to the climbing edges in the East. However, we do work all over the Park as we have to be extremely flexible, coming together in combined snatch squads with Kinder MRT to the North, Edale MRT to the East and Derby MRT to the South. We also support other teams bordering these areas in a mutual aid arrangement which is reciprocated on larger incidents in our area.
Snatch squads
The close cooperation of Buxton with Edale and Kinder rescue teams is used to advantage through a Snatch Squad system – although snatch squads may be a combination of any teams in the park. A Snatch Squad is a small rescue unit made up of ever-changing members of both teams who happen to be closest to the incident at the time. This gives a fast and efficient response to any incident in the joint operational area. About a third of all call-outs are handled in this way.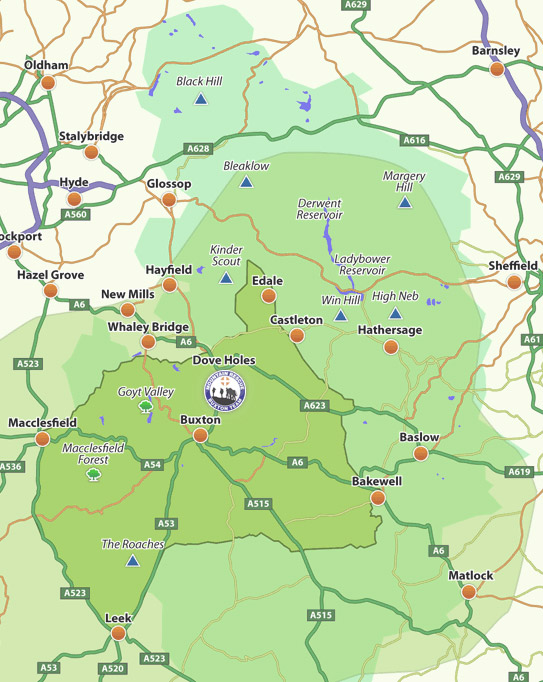 BMRT base