The "Red Jacket", Mike's story.
Continuing our catch up with team members who have completed their training and achieved full team membership, and the coveted "Red Jacket", I caught up with Mike; here's his story.….
I have been fortunate enough to spend quite a lot of time walking, scrambling and climbing in the different mountain regions in the British Isles and further afield including South Africa, USA, Nepal, New Zealand and Europe. I've always found the hills and mountains a great environment to recharge one's batteries and get away from the pressures of work and after 29 years I finally completed all the Munros in October 2017.
In the UK we are very lucky to have a volunteer Mountain Rescue service available to help those in distress on our hills and mountains at short notice. I have so far not needed to call on their services although I did once come fairly close after a simple slip resulted in a foot injury whilst descending Beinn Bhuidhe in a heavy snow, so it is always reassuring to know that MR teams are on standby 24/7.
I believe it is important to find time to serve your community in some way or another, even though life is so very busy. I was a volunteer adventure training instructor with the RAF Air Cadets for 19 Years but have always wanted to join a mountain rescue team. The whole of my working life has been in aviation initially a couple of tours of duty mostly flying helicopters with the RAF and then more than 20 years flying all over the world with British Airways. Such a career did not lend itself to joining an MR team, so I had to wait until I had retired from full time flying.
Back in February 2018 I finally felt that I could make the considerable commitment and my long-suffering wife agreed so I applied to join the Buxton Mountain Rescue Team.
My application was accepted, and I passed the night navigation test allowing me to start the training programme. There really is a lot to learn and quite rightly so as people's lives are at risk if correct procedures are not followed. After 18 months of training and with lots of help and encouragement from other team members and fellow trainees I successfully completed the Part 2 interview and finally became a full team member. There is still much to learn and consolidate but that is what makes it interesting.
Since becoming a team member, I have attended many callouts including the failing dam wall incident at Whaley Bridge, but also the teams more frequent call outs including carrying fallen climbers at the Roaches and Windgather Rocks to awaiting ambulances. Other rescues have involved assisting walkers and runners with lower leg injuries and searching for vulnerable missing members of the public at various locations in the Peak District. I am also helping on revising the team's operational procedures in the light of my previous experiences in aviation; there is so much to do as a team member of a rescue team.
As you can see the work is very varied but equally extremely rewarding. In addition to training and callouts spending time helping to raise funds for the team is also an important part of being a voluntary mountain rescue team member.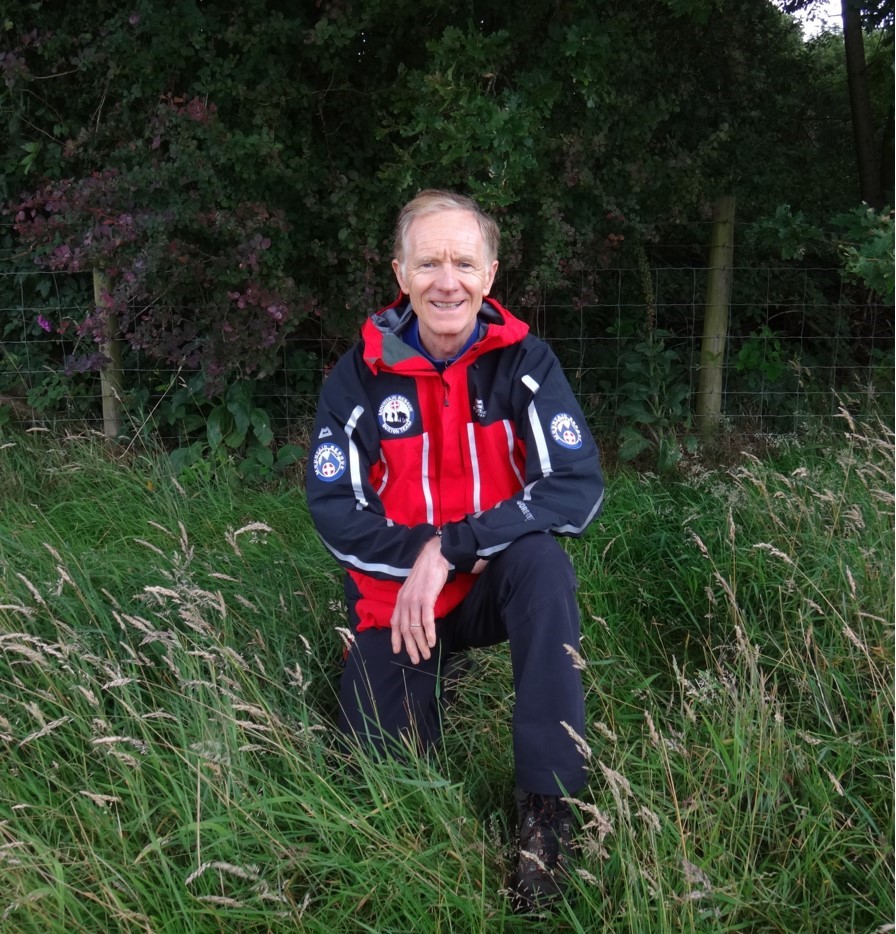 So, if you are thinking of joining the team, get in touch with Buxton Mountain Rescue Team via the website, but talk it over with your nearest and dearest first, as their support is essential to help you becoming a team member of the voluntary mountain rescue service.