The countdown begins for Fell 'n' Back 2018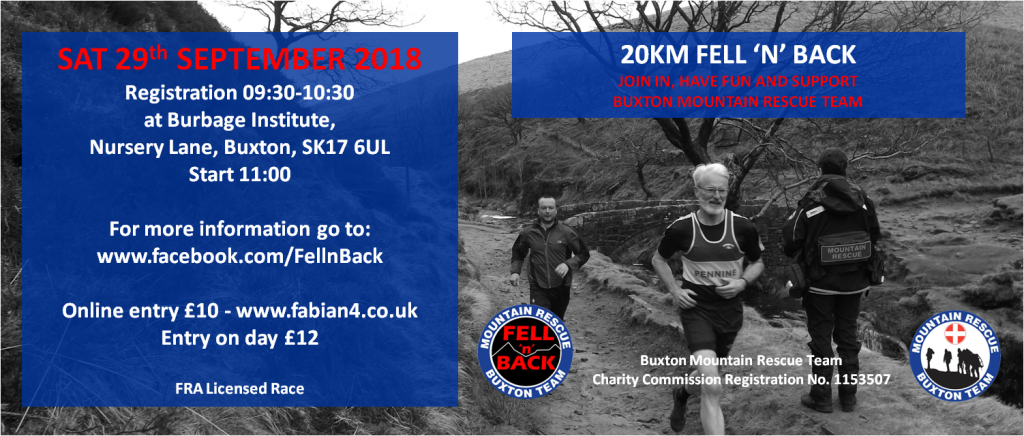 Buxton Mountain Rescue have released details of a new fell race in the Peak District for your calendars.
Fell 'n' Back 2018
The race is being organised by the Buxton Mountain Rescue volunteers.  Regular updates and information on Facebook/FellnBack
Date & time: 29 Sept 2018 , 11.00. Registration 9:30-10:30
Venue: Burbage Institute, Nursery Lane, Buxton SK17 6UL; Grid ref: SK 044 729. please note: 10 minutes walk to start/finish
Distance 19.6km, climb 730m This is a new race including some of the old Goyts Moss route and some new ground towards Axe Edge and Wildboarclough.
BM fell race under FRA rules.
Full FRA kit required (waterproof jacket & trousers, hat, gloves, map, compass, whistle & emergency food).
Experience and navigation skills required.
Online entry £10 via www.fabian4.co.uk; entry on day £12.
All the proceeds going directly to Buxton Mountain Rescue
Email address for enquiries: fellnback@whitebriars.co.uk