Team to assist at memorial walk
On Sunday 11th October a series of guided walks are to be led around Hayfield and Kinder as a tribute to the late Sir Martin Doughty.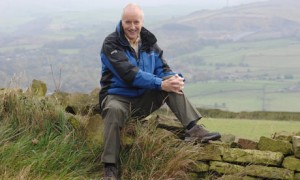 Sir Martin had been Leader of Derbyshire County Council, founding Chairman of Natural England and Chairman of the Peak District National Park Authority and the Association of National Park Authorities.  He sadly succumbed to cancer in March at the age of 59. 
The 11th October would have been Martin's 60th birthday and as a tribute to a man who was passionate about all things wild and environmental, Natural England, The National Trust, Derbyshire County Council and The Peak District National  Authority, are jointly planning five different commemorative walks suitable for all abilities.  All walkers will meet at New Mills Town Hall at 10.00 am for the unveiling of a commemorative sundial.  Some will then be taken by coach to Snake Summit for the start of the longer walk whist others will start their walk from the Town Hall.
Three Peak District mountain rescue teams will be on hand in the event of any mishap with Buxton team taking responsibility for the areas around Kinder Low and Swines Back.  Buxton MRT is pleased to be involved in an event which will celebrate the life of a great worker for the cause of preserving our landscape and our freedom to enjoy it.
For full details of the walks and other events visit http://www.naturalengland.org.uk