Local Heroes Win Nationwide Building Society Award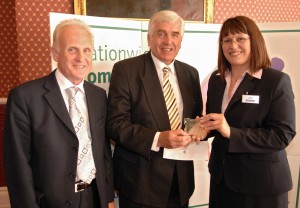 Nationwide rewards your local volunteers in regional finals.
Buxton Mountain Rescue Team have been recognised as East Midland community local heroes by the Nationwide Community & Heritage Awards.
The awards are split into two categories recognising achievements within the community and contributions to local heritage. These awards are then divided into three sub-categories: young people, individuals and groups.
Buxton Mountain Rescue Team are a group of volunteers who provide aid and assistance to those injured or missing in the mountains or moorlands of the Peak District National Park and surrounding areas. For the last 44 years, the team have been available 24 hours a day, 365 days a year. They give talks and attend events to raise awareness of mountain safety to the public. They ensure they have the most up-to-date equipment by holding fund raising events.
The Community Award recognises groups and individuals who put their time and energy into improving the lives of community members. The Heritage Award highlights groups and individuals who volunteer their services to help their local heritage from village museums to biodiversity programmes and local cultural traditions to archaeological digs.
Up to three regional winners from each category were selected. All those short-listed from the East Midlands were invited to a special awards presentation at The Galleries of Justice, Nottingham. They were presented with a commemorative award and £50 worth of vouchers for each individual or £100 for groups.
An overall winner from each category was also announced at the event on Tuesday 29 July. These six finalists will go on to represent the East Midlands at the national finals to be held in London in November.
Caroline Hallatt, Nationwide's Head of Community & Environmental affairs, said: "We are delighted to recognise and reward people who voluntarily give up their time and energy to support their local community and heritage sites. All the winners have shown outstanding dedication to their local communities and are an inspiration to others. They show what can be achieved if you feel passionately about a cause. I hope these awards not only act as encouragement for people who are already active volunteers but also inspire others to join in and make a difference."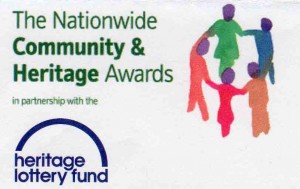 BMRT Chairman Ian Hurst commented, " We are very pleased to have been nominated for the award, which recognises all of the hard work that the team puts in on behalf of the community. We congratulate the regional winners and whilst the commemorative award will be displayed for all our visitors to see, we intend to auction the meal vouchers to raise further funds for the team.