Team pay respects to Steve HIlditch MBE
Ten members of Buxton Mountain Rescue Team joined hundreds of other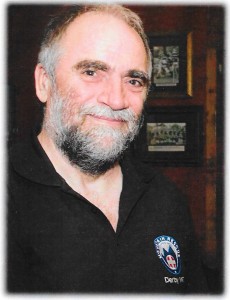 rescue team members, scouts, friends and family at Derby Cathedral Church on Friday for a Service of Thanksgiving for the life of Steve Hilditch.
Steve had dedicated his life to helping others in so many different ways and the packed Cathedral was a testament to the inspirational voluntary work he has done for numerous organisations.
A scout from the age of five he became involved with mountain rescue following the 1964 Four Inns tragedy.  He went on to become Team Leader of Derby MRT and has been an PDMRO Incident Controller for the last twenty-five years.
All Peak District teams, the Search & Rescue Dog Association and Derbyshire Cave Resue were represented at the service to mark the passing of a man whose walking boots will be very difficult to fill.
All Buxton team members send their most sincere condolences to his wife Kim and all his family.
Sadly missed.  Steve Hilditch  1952 – 2015