Schoolchildren help with team membership recruitment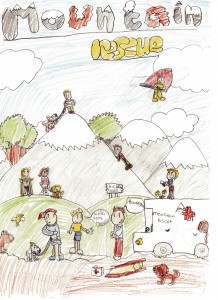 Children from St Bedes Catholic Primary School in Kimberworth, Rotherham, were eager to show off their talents when asked to design a new Operational Member recruitment poster for the team.  Teacher, Mrs Moffatt, set the children a competition following a lesson with the topic of "self giving" and a discussion on voluntary organisations.
The idea originated when Mrs Moffatt's friend was rescued by Buxton MRT in Monsal Dale last August (see incident 45/2011). when she slipped and broke a wrist.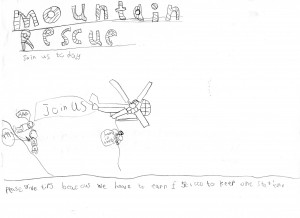 The competition winners were 9 year old Jacob and 9 year old Alyssia and their pictures will be used to tempt more people into joining Buxton MRT  throughout the year.
The team sends a big "Thank You" to all the class for their help and enthusiasm.