Say it with flowers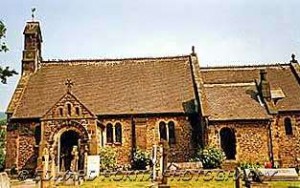 A magnificent donation of £500 has been made to the team from St Katherines church in Rowsley.
St Katherines church at Rowsley near Bakewell holds a annual flower festival. Each year it chooses a different charity to benefit from the donations received throughout the week of floral displays.
This year the festival organisers chose Buxton Mountain Rescue Team and, in a particularly successful festival, hundreds of visitors generously gave money to help the church and the rescue team.
This is another fine example of the local community spontaneously supporting the work of mountain rescue and we extend our sincere gratitude to the festival organisers for nominating Buxton team.  The donated money will be put into the steadily growing pot which will be used to fund the purchase of new hand-held radios later in the year.
Thank-you to all those who made the donation possible.