Mount Kenya, 4,985 metres and I don't like heights!
In September, Debbie Marsden from Ashbourne in Derbyshire, together with a group of friends, will set out to conquer Mount Kenya, the second highest mountain in Africa.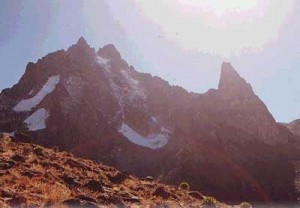 The intended route is via the Sirimon Traverse and Debbie wants to make the trek worthwhile by raising some cash for the Buxton Mountain Rescue team in the process.
Her enthusiasm for the expedition has come as a surprise to those who know her fear of heights.  Debbie normally spends most of her leisure time going in totally the opposite direction as a scuba diver.  However, she has decided to temporarily exchange her flippers for mountain boots whilst she takes on this new and demanding challenge. 
The five day trek starts with a four hour drive from Nairobi to the Mount Kenya National Park where the real work begins.  The first 3,300 metres of ascent will take her through dense rain forest which is home to Columbus monkeys and buffaloes.  The final push for the summit will start about 4.00 am on day four with a steep climb up the scree slopes and then across more rugged terrain and passing glaciers up to Point Lenana at 4,985 metres.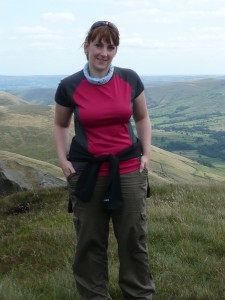 The group will benefit from the skills of a local guide to see them safely to the summit.
Debbie, a Contaminated Land Officer for Local Government, said she wanted to support a local charity and, as her dad has always been a keen climber, the Mountain Rescue team was a natural choice.
We will keep a close interest in her preparations for the expedition and will be wishing her well for the big push on day four.  Just don't look down Debbie!
To follow Debbie's progress and to give her some encouragement just go to http://www.justgiving.com/debbie-marsden