Member swaps climbing helmet for mortarboard
Just to prove we are not all brawn and no brain team member, Thomas Bradshaw, graduated from Manchester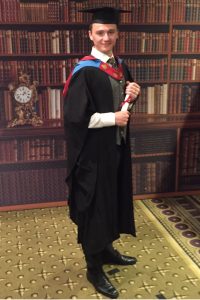 Metropolitan University yesterday with a 2:1 Bachelor of Science in Outdoor Studies.
Tom is making a career in the outdoors and some of his newly learnt skills may just be useful in the mountain rescue world.  Unfortunately the pay for mountain rescue members remains the same whatever your qualifications !
Congratulations, well done Tom.
Suggestions on what to do with the mortarboard may be sent on a postcard to …………………… !