Ladies of Kettleshulme put money in the hat
Kettlehulme Womens' Institute visted the rescue team's base at Dov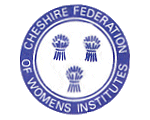 e Holes on Tuesday night and kick-started a funding appeal to raise £3,000 to buy a safety helmet form every operational member. 
The ladies most generously donated £400 to the team following a talk and visual display by team leader, Neil Carruthers, on the work of the rescue team.   Kettleshulme Womens' Institute, a member of the Cheshire Federation of  Womens' Institutes, has worked hard to raise the money in the small village situated just round the corner from the popular climbing edge, Windgather Rocks.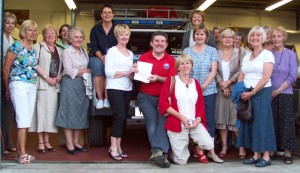 Neil was able to thank the ladies personally for their help which will finance the first eight of the fifty helmets the team wants to buy to ensure the safety of its members.  Traditionally members have provided their own helmets but all personal safety equipment now requires documented records of proof of purchase and care.  As with most safety equipment it is the manufacturer's specified operational life of the article that is crucial and that means helmets need to be replaced every five years regardless of the amount of use.  As the team insists that helmets are worn by rescuers at nearly every incident the trustees agreed that it was n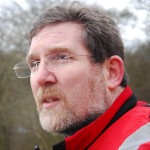 o-longer reasonable to expect team members to keep funding the costs personally.
Thank you to the ladies of Kettleshulme Womens' Institute for your gift which is sincerely appreciated.  In fact we'll raise our hats to you when we get them!
Photos top to bottom:  Kettlehulme WI at Dove Holes Base.      Speaker for the night, Team Leader, Neil Carruthers.