Hello helicopter!
Everyone loves a SeaKing, don't they? Distinctive, powerful, noisy, and very, very capable.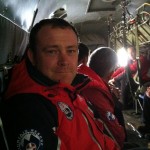 We don't see as much of them in the Peak District these days (the various air ambulance services are a more common sight), so it's a treat to get the chance to see them up close, and do a little training with the highly skilled crew at RAF Leconfield in East Yorkshire.
After some orientation and safety instruction, delivered inside the helicopter stationed in a hangar, we transferred ourselves back to the Ops room where we were briefed by the crew about the exercise. Back outside, we hauled ourselves and rucksacks onto the big yellow bird now with its engine and rotors going.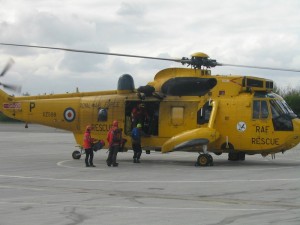 A short trip later, we returned to the airfield for the experience of being winched off whilst the helicopter hovered above ground.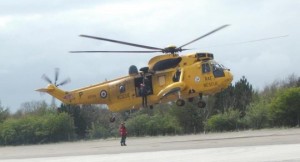 We are extremely grateful to RAF Leconfield for hosting this training, and extend our immense thanks for the time and interaction with the crew on the day – particularly as they had just returned from a sea rescue incident.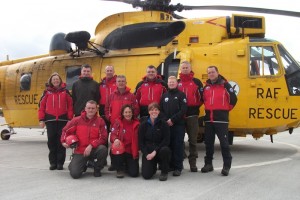 Knowing that SAR SeaKing service at Leconfield will cease operating in a couple of years lent extra value to the event: training of this kind is invaluable, but sadly may become even rarer in future.