Dr Philip Astill 1931 – 2016
Buxton Mountain Rescue Team members were saddened by the news of the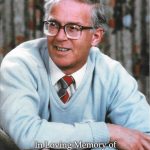 death of Honorary Team Member, Dr Philip Astill, on 26th August 2016.
Dr Astill had been a keen supporter of the team since he moved from Tideswell to Buxton as a G.P. many years ago.  He was active on many team call-outs but later concentrated on improving the team's first aid and medical knowledge and regularly adjudicated on examinations when the team was part of St John Ambulance.
As a keen mountaineer and a yachtsman he was a fountain of knowledge in so many different aspects of the great outdoors.  For his services to the team he was made a Life Honorary Member in the 1990s and continued to support the team to the present day.
On Friday 16th September, several team members joined a packed congregation at Buxton Methodist Church for his memorial service and later met with his family at the Leewood Hotel.
Donations in his memory are to be divided between B.M.R.T and Medecins Sans Frontieres.  Anyone wishing to make a contribution should contact R.W. Percival's Funeral Directors on Heath Street, Buxton.