Craft man turns fundraiser
Peter Topliss, from Burton-on-Trent, Staffordshire, has been turni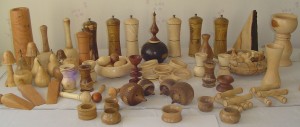 ng wood as a hobby for years. Next Sunday he'll be bringing his wares to a craft show at the Palace Hotel in Buxton, where he'll very kindly offer one of his works as a prize in a raffle. Proceeds will go to Buxton Mountain Rescue team. Tickets will be available from his stall on the day at £1 per strip.
Peter, who has now retired, has time to specialise in his love for wood turned objects.  His stall "Turn a Round" will have a fantastic variety of wooden objects including bowls, vases and a weather station for sale. 
Call-outs permitting, a team member will be on hand to draw the winning ticket at the end of the day.
Many thanks Peter for your kind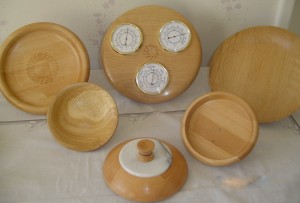 support.  Another example of people's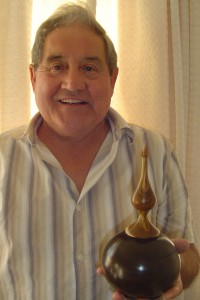 generosity towards the team.
The Craft Fair is at The Palace Hotel on Sunday 18th October and open from 10.00 am to 4.00 pm.
Photos:  A display of Peter's hand-turned wood wares. Peter Topliss from Burton.