Calling all D I Y experts, it's Quiz Time!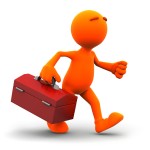 Results of the team quiz number nine have just been released and the lucky winners have been announced by the team's own Quizmaster, Gillian Halliday.
Taking first prize in the quiz, which was all about the names of places in the British Isles containing types of transport, is Mrs P Hellier of Taunton, Somerset.  Second prize was won by Mrs P Parkes from St. Brelade in Jersey.  Congratulations to both winners and their cash prizes are on the way. 
A huge "thank you" to all those who took part.  Quiz 9 received 175 entries and, with a few donations added in, raised a total of £254 for the team.
A very special thanks must go to Gillian who over the years has now raised £1,887. for the team.  Her next quiz will surely push that total over the two grand mark!  Quiz 10 may be Gillian's last for some time as she is likely to retire and concentrate on getting better after recent operations.    PLEASE  SUPPORT  HER  LAST  QUIZ  TO  ENSURE  SHE  HITS  THAT  LANDMARK  £2,000.
And Quiz Ten is now available.
Quiz number ten gives sixty clues relating to Tools of The Trade, DIY and Hardware included in British place names..  Clues are a mixture of cryptic, general knowledge and anagrams so there is something for everyone.
It's just £1 per quiz sheet and there are two cash prizes on offer.
Get your entry form by simply sending a stamped addressed return envelope
 to Gillian Halliday at BMRT Quiz, "Lorien", Main Road, Stickney, Boston, Lincolnshire, PE22 8AG.  
Don't forget to include a £1 cheque
 payable to:
Buxton Mountain Rescue Team. 
Alternatively, you can use PAYPAL (entry cost is £1.40 to cover Paypal charges), and your entry form will be emailed to you.
Closing date is 31st December 2015 .
Good Luck and thanks for supporting the rescue team.