Buxton Mountain Rescue Team – "Live" broadcast across all social media platforms.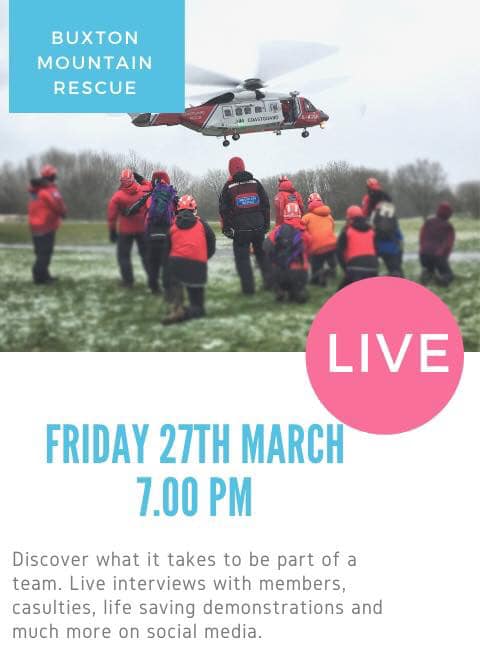 What is it like to be part of a mountain rescue team?
We invite you behind the scenes of Buxton Mountain Rescue Team (think The One Show meets Children in Need) to really find out what's involved in being a mountain rescue team volunteer, on standby of every hour, of everyday, whatever the weather, ready to help our visitors and residents, in and around Buxton and the Peak District National Park.
Tune in at 7.00 pm on Friday 27th March 2020.
The team have joined up with Salford University and will be streaming live via Facebook, Twitter, Instagram and YouTube, so get yourselves (and your friends) signed up to any of the Buxton Mountain Rescue Teams social media platforms, and enjoy the show.