A year long collection at Sainsbury's Buxton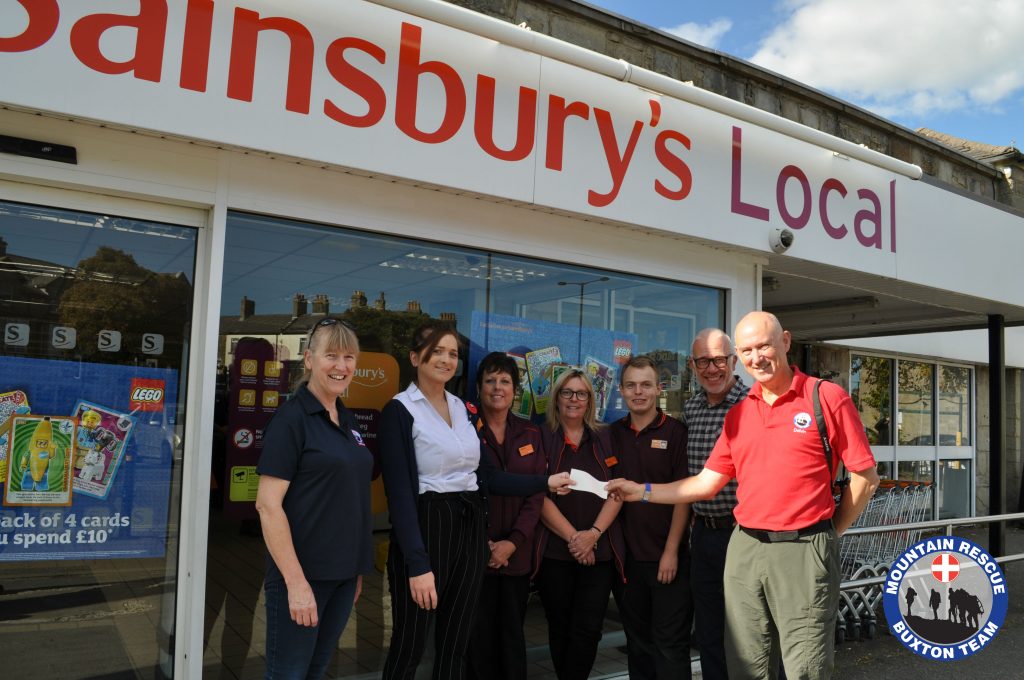 We've recently been handed a splendid collection from the customers and staff at Sainsbury's, Buxton.
The collection has been one of the store's ongoing support projects seeing us holding a few weekend collections outside the store along with Sainsbury's hosting collections boxes near the tills for a whole year.  Customers generously donated over £1,140 to the team which will go to purchase essential supplies in the coming year.   With average running costs approaching £45,000 every contribution, no matter how large or small, is important to us.  So once again, we want to thank the good people of Buxton and anyone else who popped funds into the boxes for their ongoing support.
Pictured here are staff from the store on beautiful September afternoon, handling over a dummy cheque in place of the bank transfer.  (Whatever will we do without cheques?)