Kinder Scout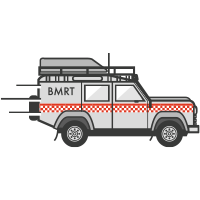 Call out for year:

57

Date:

14/11/09

Time:

8:32 pm

Grid ref:

SK 079 867

Type of incident:

Walker

Search benighted(4)

Team members involved:

20

Time taken:

3 hours

Total man hours:

60
Incident report
A full team call-out for Buxton and Kinder MRTs with assistance from five Edale MRT members following a 999 call to the police from a group of four adults lost in the low cloud on Kinder Scout. 
The four young men, between 25 & 27 years had become disorientated in the middle of Kinder plateau after visiting Kinder Downfall.  The group, three from Nottingham and one from Bristol,  had been camping near Ashbourne and went to Edale for a days walk on the moor.  After crossing the moor in reasonable weather they set off back towards the southern edge when they were enveloped in low cloud.  After spending some time trying to locate themselves, and knowing that darkness was fast approaching, they made the call for assistance.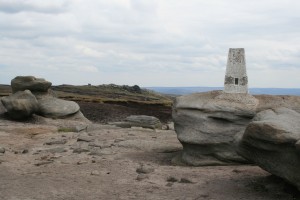 The Duty Rescue Incident Controller spoke to the men by cellphone and established their approximate position and called for two teams to search the Kinder Low area.  Two search dogs were also put on standby.  Five members of Edale team were at their base having just finished a training day so they were quickly available to climb Jacob's Ladder and move towards Edale Rocks where the party was located. 
The group were escorted from the moor to the safety of the Edale Valley where they were suitably advised as to the folly of not carrying torches or compasses.
Photo:  Kinder Low trig point.  A useful navigational aid if you can find it in mist and darkness without a torch or compass!