Well dressed, Buxworth
Thanks to the generosity of visitors to the 2010 Buxworth Wells Dressing, Buxton Mountain Rescue Team has benefited from a donation of £300.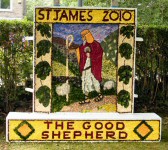 Each year three wells around the village are dressed with flower petals pressed onto boards of clay making elaborate colourful pictures.   Money raised from donations is passed onto a different charity each year.  This time the Buxworth Well Dressing Team decided on Buxton Mountain Rescue following the busy winter the rescue team had responding to non-mountain incidents in the severe snow conditions.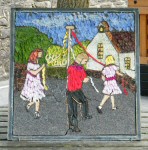 Many thanks to all the locals in Buxworth for their generosity and to the Wells Team for thinking about mountain rescue.