Three MPs get lost on Kinder!
A story not covered by the Daily Telegraph!
This Sunday (19th July) three local Members of Parliament will manage to get themselves lost on Kinder Scout and it will require the assistance of the four High Peak Mountain Rescue teams to bring them safely back to the valley.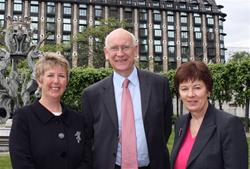 Tom Levitt, MP for High Peak has invited Charlotte Atkins, MP for Staffordshire Moorlands and Angela Smith, MP for Sheffield Hillsborough, to join him for a walk on Kinder Scout.   Unfortunately, a mishap is likely to occur resulting in a call-out for Buxton, Kinder, Glossop and Edale Mountain Rescue teams. 
The exercise is planned to highlight the work of mountain rescue teams and to raise awareness both publicly and, more importantly, in the Houses of Parliament.  Tom Levitt has been leading a campaign for mountain rescue to be recognised as an emergency service with greater support from central government.  He has been highlighting the ridiculous rules which mean that voluntary rescue teams, funded entirely by charity, have to pay 15% VAT on nearly everything they buy. 
Tom, Charlotte and Angela will be calling for help early on Sunday morning. The four teams with the help of one or two search dogs will use the event as a useful exercise in search co-ordination and casualty evacuation.   No other emergency services will be involved.
Mountain Rescue has no political bias or affiliation but welcomes support from all quarters in its ongoing campaign to to ensure that every penny of publicly donated money goes towards providing the service for which it was given.   Mountain Rescue has a very small voice at national level in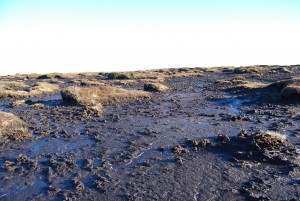 the world of rescue and public safety which in most instances is the responsibility of the professionals.   Political support for the volunteer teams is therefore very important and may help influence decisions on a variety of issues from radio licensing to operational accident insurance.  
The four High Peak teams are grateful for the commitment shown by our local MPs in promoting Mountain Rescue and at the same time raising a little cash for the regional co-ordination group, The Peak District Mountain Rescue Organisation (PDMRO).  The PDMRO represents seven rescue teams covering the national park and its surrounding areas and also represents the Search & Rescue Dog Association and the Derbyshire Cave Rescue Organisation.   To support the event visit: www.tomlevitt.org.uk or to donate directly to Buxton Team using the "Donate" button on the left.
Watch this space to see if the rescue is a success or if a by-election is pending!
Photo: Charlotte Atkins, Tom Levitt & Angela Smith (courtesy of Tom Levitt web site)      Kinder bogs await another victim ! ?