Three members, three charities, three peaks!
Whernside, Ingleborough and Pen y Gent are three large hills in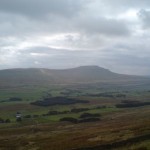 the North Yorkshire National Park and together make up the Yorkshire 'Three Peaks' mountain challenge.
Although one of the oldest known mountain challenges the Three Peaks is not an official route and is not marked on the ordnance survey map.  It is however a pretty tough 25 miles of steep, rough and sometimes boggy terrain with over 5,200 feet of ascent and descent.    The Three Peaks is one of the country's classic walks and what really makes it a challenge is that you must complete the route in under 12 hours.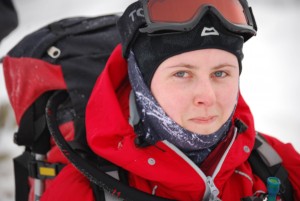 Team members, Vicki Gilmore, Kerry Clarke and Andy Hennell have plans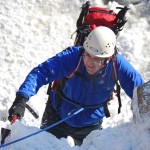 to take the challenge in July and at the same time raise some money for three different charities in this sponsored event: Buxton Mountain Rescue Team, Age Concern and the RSPCA. 
During the walk the three will have the help of a support party consisting of their life partners

who will be on hand to offer food and refreshment at strategic points.  Vicki is one of the team doctors, and Kerry is the team's First Aid Officer so if Andy has any problems with blisters he should be quickly sorted out.
If you want to offer encouragement to the group and sponsor a donation to Buxton team go to www.justgiving.com/victoriagilmore .
Photos:  Top: Pen-y gent, always moody.   Left: Kerry Clarke, just sometimes moody.   Right: Andy Hennell, always in the mood. Bottom,  Dr Vicki (never make fun of people with needles)