The Day The Lights Went Out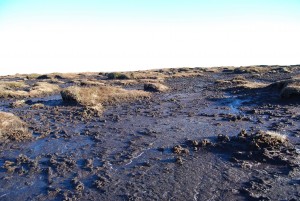 On Monday 17th November Buxton Mountain Rescue Team was called out to search for a lone walker lost in the thick mist and murk on Kinder Scout.  Four other Peak District teams and four search dogs were also called for a major search of the plateau.  For such a call-out a well prepared action plan is set in motion whereby each team knows what is expected of it and where to rendezvous. 
Buxton MRT normally sets up camp on the car park of Edale Station from where members can easily reach many of the access / descent routes from Kinder.  The call came just after 3pm and the skies were already dark with low cloud.  As team members arrived at the carpark the Buxton team "control caravan" was being set up.  The caravan provides communication links with our own members, other teams, the police and ambulance control centres and the RAF search and rescue helicopter control.  An on-board computer records the progress of any searches and an on-board photocopier and printer is used to produce local plans and maps of search areas.  Everything runs off 2 x 12 volt batteries charged by a small petrol generator. 
Imagine then the panic when the lights started to dim and the old generator coughed its last.  Alternative communications were temporarily established using cell phones and various torches were strung about to provide lighting for the search planners.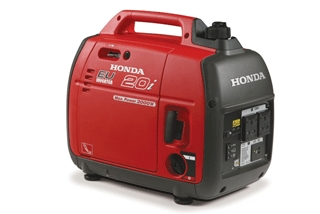 Fortunately this incident was quickly over but the team later reflected on how dependent it was on this single piece of equipment.  The original generator was already second hand when it was given to us about ten years ago.  Since then it has given good service but the time had come to invest in something more reliable. 
A new model has been found which has a greater specification and is more suited to the important task it will be asked to do.  The only down side is the cost.  At £900 this is a major investment but it is a piece of equipment which is vital to effective search planning, control and communications.  After the team Treasurer was given smelling salts he reluctantly signed the cheque before having to be put to bed, but the new generator is now in service and the lights are shining brightly again. 
This is a prime example of why Buxton Mountain Rescue Team has to hold some cash in reserve for emergencies and we thank all those who have recently contributed to team funds.  If you would like to help us top up the pot ready for the next unforeseen event, please follow the donate links.