Rose and Crown to the rescue
The Rose and Crown at Allgreave, on the A54 between Buxton and Congleton, has raised £500 for Buxton Mountain Rescue Team.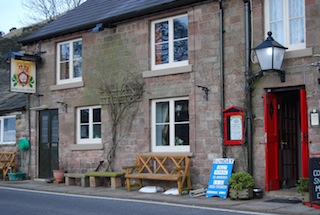 When new licensees, Ken and Karen, took over running the pub in 2010 they adopted Buxton Mountain Rescue Team as one of their local charities. Since then locals, visitors, and guests, have helped raise £100's for the rescue team. Their latest fundraisers included a Murder Mystery Night, a New Year's Eve Party and a special huge Teddy Bear Raffle.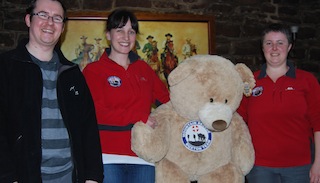 On Sunday afternoon the giant Teddy Bear was handed over to raffle prize winner, Daniel, of Manchester Outdoor Lads by rescue team members Vicki and Kerry. At the same time licensees Karen and Ken handed Buxton Mountain Rescue £500 raised at the events.
Roger Bennett, Chairman of Buxton MRT, said: "This is fantastic local support and a lot of hard work has gone into raising this cash. It's great to know that our work is appreciated so much that people are willing to make such efforts on our behalf. We extend a huge thank you to Ken and Karen. Without help like theirs voluntary rescue teams simply would not exist. The pub is in a beautiful part of the National Park popular with walkers and the rescue team is occasionally called to the area. The atmosphere and spirit in the pub is great and the locals have been really helpful and friendly".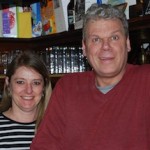 Ken and Karen have more fundraising ideas in the pipeline and the rescue team hopes they are equally successful.