Region fights the VAT man on TV
Neil Roden, Chairman of the Peak District Mountain Rescue Organisation, appeared on BBC Two's Politics Show last Sunday declaring battle against the VAT man.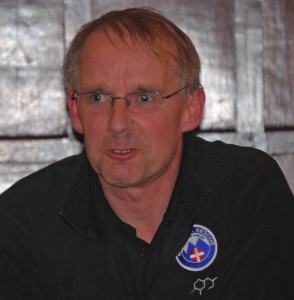 Mountain rescue teams have to pay Value Added Tax on nearly everything they buy and also contribute even more to the government's Chancelor in the form of vehicle road fund licences and road fuel duty.   Rescue teams are not trading companies and generally are too small to register for VAT. 
Neil explained that teams are not asking for government hand outs but simply can't understand why they have to pay tax in order to provide a free rescue service that actually saves the tax payer hundreds of thousands of pounds each year.  It appears that the government are biting the hand that helps them.
Local MP Tom Levitt joined in the debate stating this was one of a number of concerns that were being raised by mountain rescue nationally.  Tom is campaigning for a single cabinet minister to have total responsibility for mountain rescue and then all the issues can be addressed.  At the moment various ministerial departments have just small areas of responsibility.  The majority of it falls into the lap of the Minister for Transport which on the face of it doesn't seem very appropriate. 
The only recent response from the Government was on January 21st when Jim Fitpatrick, Parliamentary under Secretary for Transport said in a Westmister Hall debate that the government did not want to be seen favouring a single part of the overall charitable sector. 
Mountain rescue is not going to be fobbed off and intends to take the debate into Europe.