Quarrymen dig deep
Buxton Mountain Rescue Team is delighted to be the recipient of a generous donation of £200 from the Derbyshire Branch of  The Institute of Quarrying.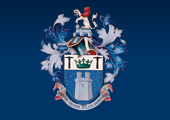 The unsolicited gift was a surpise to the team which in years gone by kept its equipment and vehicles in an old garage deep in Dove Holes Quarry.
The money was raised at an annual dinner dance and the decision to donate it to the rescue team was unanimous.  The team extends its sincere thanks to the Derbyshire Quarrry Institute  – another example of great local support for the team.