Petition to Government on VAT charges
Your chance to support the campaign to make Mountain Rescue VAT exempt.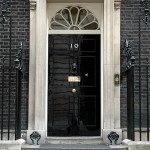 Most people who donate to charity probably think that every penny they give goes towards helping that organisation achieve its aims.  In fairness it does but the problem starts when the charity spends the money and the Government creams off 15% (was 17.5%) in Value Added Tax. 
Mountain Rescue teams are not businesses generating profits from commercial sales and are too small to register for VAT purposes.   This means that the teams have to pay VAT on nearly everything they buy.  (see News article, 5th March: Region Fights VAT man on TV.)
Now an email petition is being made to the Government to amend legislation to make mountain rescue VAT exempt.   You can support the petition by logging on to http://petitions.number10.gov.uk/mrservice/  .
You have until 6th May to join the 2,500 people who have already registered their support for the changes.