Ofcom says, "No Charge for Radio Licence."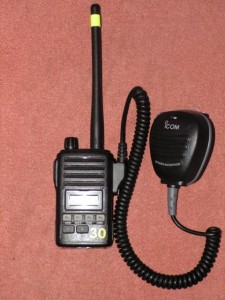 In November 2008 a petition signed by 6,920 people was emailed to Number10.gov.uk following fears that the Government may start to charge mountain rescue teams a licence fee for the primary radio channels they use on call-outs.  Fears were aroused in July when Ofcom launched a consulatation on spectrum pricing of frequencies used in the maritime and aeronautical sectors.  Most radio channels used by mountain rescue teams are currently assigned to and paid for by the Maritime and Coastguard Agency which is an executive agency of the Department of Transport.  In short, that means that the Government currently pay for the licences but it was feared that in a cost saving exercise, mountain rescue would have to fund its own licence fees costing many hundreds of pounds.
The petition stated,  "Ofcom wants to bring "market forces" into the maritime and aviation communications. It has started a consultation exercise, which ends on the 30th October 2008, on applying charges to spectrum use. Mountain Rescue organisations are charitable voluntary bodies, funds are raised from public donation and their teams are staffed by volunteers. The additional cost of these licences will cause significant financial difficulties and potentially cause the closure of these vital emergency services. This proposal must be rejected wholeheartedly."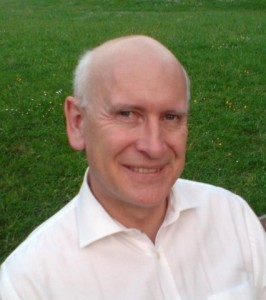 In a letter dated 22nd January 2009, from Lynette Huntley, Ofcom Director of Public Affairs, to High Peak MP Tom Levitt, it is clearly stated that the Government currently has no plans to change the arrangements and Ofcom has no plans to charge mountain rescue teams for use of the channels.
The full Government response on the Number10 web site reads,
"Thank you for your E Petition about radio spectrum charging and Mountain Rescue services.
The Government recognises the valuable and often dangerous work of all those people who give up their time to become members of the Mountain Rescue Services. 
Most radio channels used by lowland search and rescue teams are assigned to and paid for by the Maritime and Coastguard Agency (MCA), which is an executive agency of the Department for Transport funded by general taxation.  The fees which the MCA pays for these channels already reflect the value of the spectrum (rather than just the administrative cost of processing licences). 
The Government currently has no plans to change these arrangements, nor does the Office of Communications (Ofcom) have plans to impose a charge directly on mountain rescue teams for the use of these channels.
At the end of October Ofcom closed its consultation on proposals to revise its fees for using maritime and aeronautical radio spectrum.  Ofcom is now reviewing the responses received and will issue a more detailed set of proposals for further consultation next year."  Further details on the consultation are available on the Ofcom website: www.ofcom.org.uk/consult/condocs/aip/.
Buxton Mountain Rescue Team must extend its thanks to everyone who supported the petition and to Tom Levitt MP for his special support and for keeping the team informed.
Photos:  top.  One of twenty handheld radios used by the team.  bottom. Tom Levitt MP for High Peak