New van for old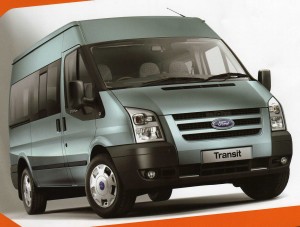 Buxton Mountain Rescue Team launches its latest public appeal to support the purchase of a new front line operational vehicle.
Discussions are already underway with potential vehicle suppliers to provide a replacement for the team's "Mobile Two" which supports the first response Land Rover on nearly every call-out.  Operating two response vehicles, a Land Rover and a minibus, has proved to be a great success over the past few years giving the team flexibility to transport equipment, rescuers and casualties in all sorts of different situations.  However, the current minibus is beginning to show its age and now is the time to retire it from its first response role. 
The replacement vehicle will serve the same tasks as its predecessor but, to improve the team's capability in winter, the new vehicle will be four wheel drive. The vehicle will be capable of carrying a casualty lying prone on a stretcher and will meet all the requirements of an ambulance.
A Ford Transit Minibus has been chosen as the basic vehicle which will then be adapted and modified to the team's requirements. 
With all the necessary extras and modifications the total cost is estimated at nearly £40,000.   Whilst the team has been planning for such a big expenditure for some time, the team is now making a public appeal for final help to turn the plans into reality. 
The team prides itself on making good use of charity money so the old vehicle is not about to be cast aside.  Whilst it may not now be appropriate as a first response vehicle, the team intends to convert it into a mobile Incident Control Room.  A team spokesman said, "We want to get the best value out of the old vehicle and it still has a year or two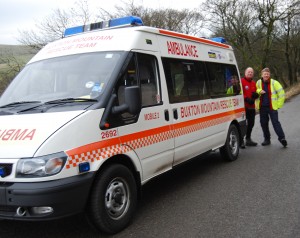 left in it.  Converting it to a Control Room won't cost too much and it will give us time to save for a replacement in the future."
The team would welcome any help in raising money toward the project. For personal donations please find the big, red, Donate Button on this site. Do please get in touch also, if you have a sponsored event in mind.
Top: A shiny new vehicle, as per the brochure.     Bottom: The current Mobile Two about to become a Control Room on wheels.