Man Runs 26 Miles To Get Help!
Local Man, Phil Leigh, is all set to run 26.2 miles to get help for Buxton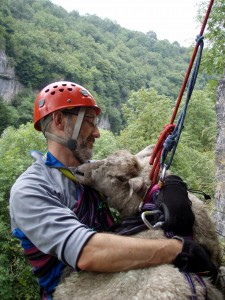 Mountain Rescue Team.  Phil has been a member of the team for eighteen years and is also a keen member of Buxton Athletic Club.  After five years of waiting, Phil has finally secured a place in this year's Flora London Marathon in April and is also hoping to raise £1,100 for the team.  Phil said, "It has been a real ambition to run in the big one and raising money for the team will give that extra encouragement to finally achieve my goal."
Phil had no great experience of running until he and a friend entered the Buxton Half Marathon in 2003.  His time then was 2 hours 15 minutes but he has improved in more recent events to 1 hour 40 minutes.  Running is now one of his keenest pastimes and he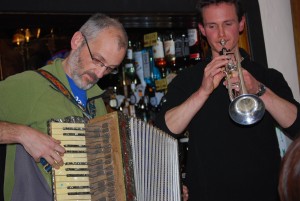 has entered many local half and full marathons but has also travelled further afield to Blackpool, Snowdonia and Swaledale to compete.   As Race Organiser for the Buxton Athletic Club's annual half marathon, Phil has plenty of support and experience to help with his preparations.  His fastest marathon time is 4 hours 11 minutes but he is now in full training and aims to beat the 4 hour barrier.  Phil said, "I need to knock off 11 minutes.  If I could raise £100 for each minute it would give me a real boost."
Phils's friends in the rescue team and running club will be cheering him on but he needs public support to raise the cash.  For more information on Phil's training programme or to make a donation to support his efforts just follow the link on the team home page.
If there are any other runners looking for a worthy cause to support please contact the team on www.treasurer@buxtonmrt.org.uk
Photos:  Phil has a close relationship with sheep following a rescue in Chee Dale 2007.
Man of many talents; Phils fingers run faster on a keyboard than his legs on tarmac.  His knuckles are prettier than his knees as well.