Happy birthday to you, happy birthday to ………..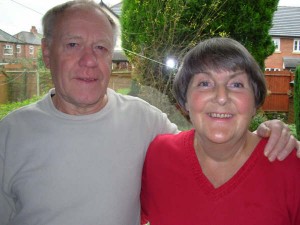 Buxton Mountain Rescue Team wishes Ged Scott of Cheadle Heath, Stockport, a very special happy birthday and a big thank you for his most generous donation.
Ged recently celebrated his 70th birthday and as a life long walker and climber decided he would like to help the rescue team.   He very unselfishly donated the value of his birthday presents to the rescue team raising £130. 
Ged's donation is very timely as the team has just had to spash out £900 for a new power generator.
Congratulations Ged, (pictured above with wife Pauline) and many thanks for thinking about the team.  The generator which Ged and his friends and family helped to buy was in service within 24 hours of purchase.  See callout 74, Nov 08.