Donation received in memory of a loving Son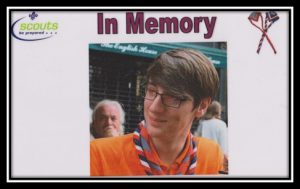 On Thursday 18th January, Buxton MRT were visited by the Greenwood family from Cheshire and heard a very moving story about their son. Their son Tom, who died in the spring of 2017, had loved the countryside and in particular the Peak District National Park.
In memory of Tom, the family had made a collection and wished it to go to a charity that they knew their son would have heartily supported.
It was, therefore, a pleasure for BMRT to receive a very generous donation of over £800 from the friends and family of Tom Greenwood.