Camera Link to Help Call-out Officers
Any call-out causes team members to think about the route they will need to drive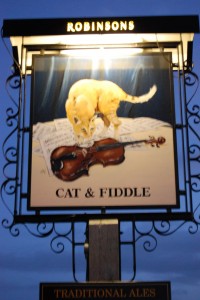 to get to the incident rendezvous point but in winter making the wrong decision can lead to hours of delay.  Now members of Buxton Mountain Rescue Team and any other road users can take advantage of a new facility to help them on their way.
Natalie and David Barnes, the landlords of the famous Cat & Fiddle pub on the summit of the main A537 Buxton to Macclesfield road have linked with a local information website to provide a round-the-clock web camera.   Team members can now quickly see if the road is clear of snow and choose their call-out route.   
The Cat and Fiddle has been the centre of operations for the rescue team on many occasions both when searching for missing walkers or attending an injured mountain biker.  With the aid of the camera the team leaders will be able to see exactly what the weather conditions are before calling out the team members.  The camera is primarily aimed at encouraging pub customers who may be put off by bad weather forecasts.  Being able to view that the road is clear should help Natalie and David see a few more friendly faces dropping in through the winter months but it will also be a great aid to the rescue team and other outdoor users.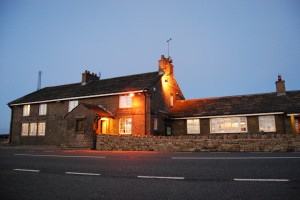 There is one drawback!  The team often holds evening training sessions in the Cat & Fiddle area so the old, "Sorry love, the training went on a bit longer than expected." excuse won't work any more.
Get the link right or you end up with lots of pictures of black fluffy moggies!