Are you a quizz lover?
Then here's a chance to indulge – and at the same time, support Buxton Mountain Rescue Team.
Last Christmas (2010), the ingenious Gillian Halliday raised money for the team by devising and selling a quizz. Encouraged by the results, Gillian has produced a new quizz for 2011. This goes on release Thurs. 1st Sept.
The theme is animals, or rather, place names within the British Isles that contain the name of an animal (not birds). Clues are cryptic, general knowledge and anagrams.
Example: Q: Recently been made a royal town (7,7) A: Wootton Bassett
We'd love you to get a copy. So, switch off the tele. Orgainse a social event for family and/or friends. All details below.
Kind thanks once again to Gillian, for her time and effort in offering this fundraising activity for the team.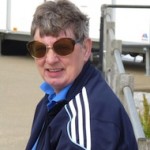 To obtain the quiz:
Send a stamped addressed envelope, plus a £1 cheque made payable to Buxton Mountain Rescue Team (or enclose cash in folded card) to:
Mrs. G. Halliday, 'Lorien', Main Road, Stickney, Boston, Lincolnshire. PE22 8AG
1st Prize £10. Additional prize, £5 picked at random from returned sheets
Closing date: 3rd December, 2011