999 Day success
The 13th annual Emergency Services Day took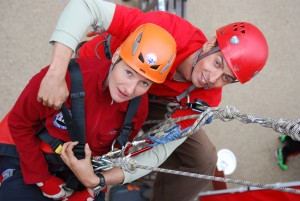 place at Pavilion Gardens in Buxton on Sunday 13th June and attracted thousands of visitors.  All aspects of the 999 services were represented mixing both the professionals and volunteers.
Buxton Rescue Team was there in strength with both static and active displays.  As part of the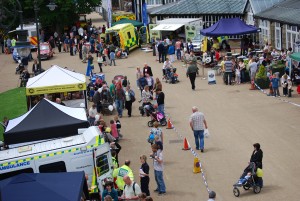 recent recruitment campaign team members were keen to explain to the role of mountain rescue in the community and the commitment and skills needed to become an operational member.   The static photographic display was a popular attraction for adults and children who kept team members busy answering questions.
A large scaffold tower was the centre of attraction for numerous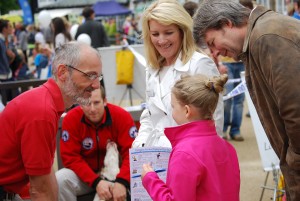 demonstrations of crag rescue techniques drawing large crowds as a commentary was broadcast across the park.
Mountain Rescue was also represented by a display from the Search & Rescue Dog Association showing the talents of the handlers and their dogs with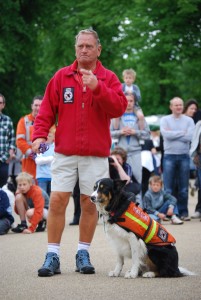 a demonstration of obedience in the centre ring.
Cave Rescue, First Responders, Air-ambulance and all the full-time professionals from the Police, Fire and Ambulance Services were all on hand to demonstrate and inform the public of full range of emergency services available to the community 24 hours a day.  It was an interesting day out for all ages and enjoyed by all who attended.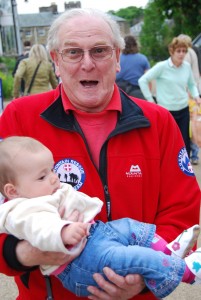 Photos:  1. Team members hanging about. 2. The showground, Pavilion Gardens.  3. Trying to recruit new members.  4. Search Dog, Cap, demonstrates how well he has trainded handler Malc Bowyer.   5. Team member learning new skills!