Woolpacks, Kinder Scout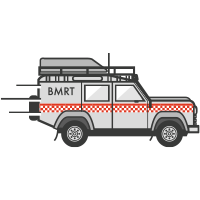 Call out for year:

20

Date:

26/04/21

Time:

12:16 pm

Grid ref:

SK 09043 87210

Type of incident:

Non mountain (Fire)

Other()

Team members involved:

4

Time taken:

5 hours 45 minutes

Total man hours:

23 hours
Incident report
As the dry weather continued, the team received a request from Derbyshire Constabulary for our drone team to assist Derbyshire Fire & Rescue Service who had been made aware of a fire 'somewhere' on Kinder Scout.
As the team arrived at the rendezvous point, we were asked to climb to the plateau and assist the fire crews in identifying the specific area on fire. The team deployed onto the hill and made their way towards the Woolpacks area, where the fire was thought to be.
On arrival at the fire site, they found that the fire crews already on scene had successfully extinguished the fire. As a result we were asked to launch a drone and look for hot spots, as well as photograph the area. The drone pilots were also asked to help locate any water sources on the plateau.
The area up on the top of Kinder is extremely dry so assistance was requested from Kinder Mountain Rescue Team to assist with the transportation of water and fire kit to the scene.
The team was then stood down and returned to base to clean the vehicle and equipment as per our covid protocols. The drones were then recharged ready for the next callout.
Thank you to everyone who was able to help in whatever way you did, to ensure this fire was quickly extinguished.
More information on preventing moorland fires can be found at: https://www.peakdistrict.gov.uk/…/fireope…/moorlandfires.