Back Tor, Edale.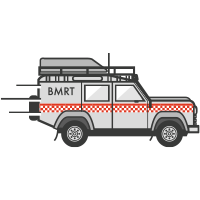 Call out for year:

38

Date:

21/07/20

Time:

3:43 pm

Grid ref:

SK 14600 85300

Type of incident:

Non mountain (Other)

Other()

Team members involved:

10

Time taken:

37 minutes

Total man hours:

6 hours
Incident report
Continuing a busy run of callouts, the team received a call this afternoon from Edale Mountain Rescue Team to assist with an incident somewhere in the vicinity of Back Tor. Very little information was available as the team and vehicles were mobilised. Whilst team members were in transit to the rendezvous site, further enquiries were being made on scene.
Members of the public had spotted, on the hillside, what appeared to be a collapsed canopy – a fair assumption given the number of paragliders in the area. Mountain rescue team members, and the air crew from the Leicestershire, Derbyshire & Rutland Air Ambulance carried out a lengthy search of the hillside but could not see any evidence of a downed pilot and canopy. What they did find was an abandoned helium balloon blowing along the ground, which presumably had made quite a journey from its original party.
Although this incident turned out to be a false alarm, the callers made the right decision in the circumstances, but it does illustrate the problems helium balloons can create when inadvertently released in the Peak District National Park. Both teams stood down and returned to their respective bases to make themselves ready for the next callout.
Your Local Air Ambulance WNDLRThe Air Ambulance Service