Kinder Scout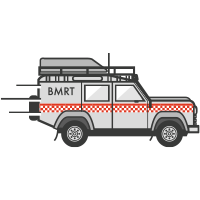 Call out for year:

51

Date:

20/10/09

Time:

10:05 pm

Grid ref:

SK 141 878

Type of incident:

Walker

Search benighted(2)

Team members involved:

20

Time taken:

5 hours

Total man hours:

100 hours
Incident report
Four rescue teams, eighty-six searching members and five search dogs were deployed onto Kinder Scout to search for two men from Sheffield.  The incident was reported to mountain rescue around 21.30 hours by the police following a mobile phone call received from two men stranded in thick low cloud and darkness somewhere on the Kinder plateau.  
The two men aged 55 and 48 years had set off from Edale about 10.00 hours that morning, with the intention of walking over Kinder Scout and finally descending to Hayfield.  Visibility had been poor all day with light rain and a moderate southwest wind.  As darkness fell the men realised they were lost but still tried to find a route off the hill. However, without torches they were unable to locate a footpath.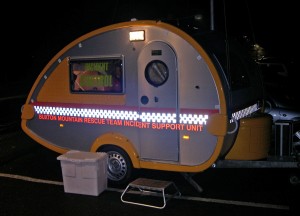 The Peak District duty incident controller spoke to the men by mobile phone, trying to elicit their probable location from what they remembered of the day's walk.   With no definite features to identify the men's whereabouts, the decision was made to launch a full Kinder search plan.
Glossop MRT was called to Snake summit, Kinder MRT approached from Hayfield, Edale MRT was tasked from its base in the Hope Valley, and Buxton MRT gathered in Edale.   Within an hour eighty-six people and five search dogs commenced a well practiced search of the Kinder plateau. 
With rain and visibility down to five metres on the summit, progress was slow. At 01.00 hours on Wednesday morning the men were located at the top of Jagger's Clough.    The men were some six kilometres off their intended route and were without torches, whistles or emergency spare clothing.  Uninjured but mildly hypothermic, the men were led from the hillside and transported to the warmth of Edale MRT's base.  
During an early part of the search one of the search-dog handlers from Woodhead MRT was injured and could not take any further part in the search.  He was later examined at hospital.
The teams recovered their personnel from the plateau and the incident was closed at 02.45 hours.
Photo:  Buxton Mountain Rescue teams's mobile Incident Control 'room' at Edale car park.