Kinder Scout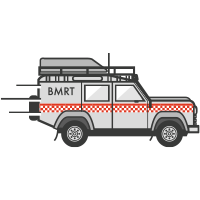 Call out for year:

52

Date:

25/08/14

Time:

10:10 pm

Grid ref:

SK 070 866

Type of incident:

Walker

Search lost (self report)(1)

Team members involved:

18

Time taken:

2 hours

Total man hours:

36
Incident report
Around seventy members from four Peak District Mountain Rescue Teams and search dogs  commenced a search of Kinder Plateau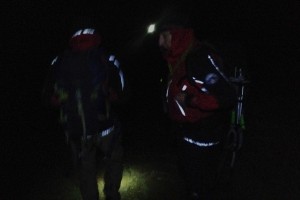 following a call from a 67 year old man saying he was lost on the moor.
The weather had been poor all day and low cloud reduced viability on land above 1,000 feet to just a few yards.  The man had left Upper Booth in the early afternoon and had soon become disorientated but darkness compounded the problem and rescue teams were called around 10.00 pm.   Buxton, Edale, Kinder and Glossop teams activated the pre-planned "Kinder Search System".   Buxton team rendezvoused at Edale Station from where members began searching the south-western edge of the plateau.  Heavy rain and strong winds continued to buffet the plateau in more late Autumn conditions than those expected in August.
Fortunately the man had waterproofs, dry clothes, spare food and part of a tent.  He had a good strength mobile phone signal and that plus his description of the terrain around him gave search managers a good clue as to his possible location.
A Search and Rescue dog from Hayfield quickly located the man on Kinder Low End and he was escorted safely off the hill by members of Kinder MRT.