Kinder Scout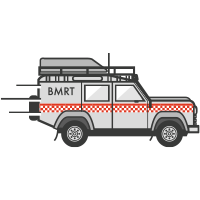 Call out for year:

54

Date:

7/11/09

Time:

8:36 pm

Grid ref:

SK 0893 8694

Type of incident:

Walker

Search benighted(3)

Team members involved:

19

Time taken:

3.5 hours

Total man hours:

66.5 hours
Incident report
Buxton Team, together with Kinder MRT and two search & rescue dogs were called on Saturday night to search for three people stranded in darkness on the Southern side of Kinder Scout. 
The party of three young men from Brassacarr in Doncaster had travelled to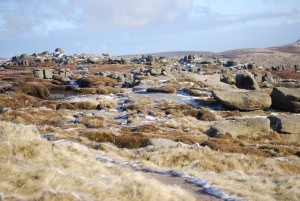 the Peak for a day's walking on the moor.  They had completed most of their route when darkness and low cloud caught them out in the middle of the plateau.  The party leader was well experienced on Kinder and found a way to the edge path but lost it in the labyrinth of tracks and rocky outcrops of the Woolpacks.  After wandering for a few hours the three were now cold and wet and decided a 999 call was the best option. 
The police put the call through to the Mountain Rescue Duty Incident Controller who spoke to the lads.  He was able to ascertain their approximate position and called two search dogs and Kinder and Buxton mountain rescue teams.  Two members of Edale team who had been assisting at the village bonfire also joined in the search.
The casualty party was quickly located in the exact area predicted by the Incident Controller when the group started to flash their one torch at an approaching search section.   None were harmed other than being cold and wet and all three were led back to the valley bottom.
Photo:  The Woolpacks, a complicated area to navigate even in daylight.