A515 Axe Edge
Call out for year:

17

Date:

24/03/13

Time:

11:44 am

Grid ref:

Type of incident:

Non mountain (Other)

Other(1)

Team members involved:

2

Time taken:

4.5 hrs

Total man hours:

9 hrs
Incident report
Buxton Team was requested to assist an elderly farmer near to Axe Edge who became snow bound when her farmhouse was smothered in 8 ft snow drifts.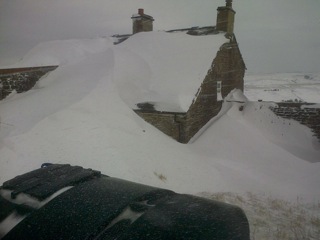 One of the teams 4×4 vehicles was deployed with 2 team members. Snow drifts of more than 8 feet virtually covered the farmhouse, and more importantly the external boiler flue, preventing it being used. Team personnel cleared the boiler flue and restored the heating. The then dug out and fed the animals, and arranged with the Derbyshire Emergency Planners to provide food with assisted delivery to the farm by team members.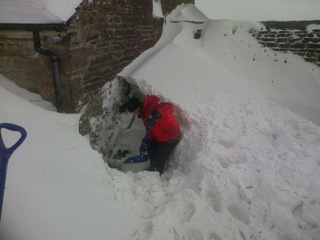 Neil Carruthers, Buxton Team Leader said "The road conditions on the A515 during the early hours of Saturday were very poor with drifting snow, and blizzard patches, at times severely disrupting visibility. The main problem on Sunday at Axe Edge were the enormous drifts. We are very happy to assist our local communities at this difficult time in whatever way we can".