Crowden Head, Kinder Scout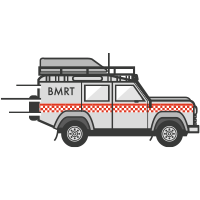 Call out for year:

09

Date:

7/02/09

Time:

12:15 pm

Grid ref:

SK 0908 8762

Type of incident:

Walker

Injured(1)

Team members involved:

10

Time taken:

1 hour

Total man hours:

10
Incident report
About midday a 39 year old gen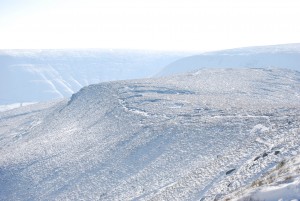 tleman from Oldham had been walking with two friends on the summit of Kinder Scout when they decided to stop and sit awhile.  When he came to get up the man found that his back had gone into a muscular spasm and he could not rise.  The casualty was in some pain and unable to continue with the walk.
A 999 call summoned the aid of an air-ambulance and also set off the call-out pagers of the Buxton and Edale MRT Snatch Squad.  At the time f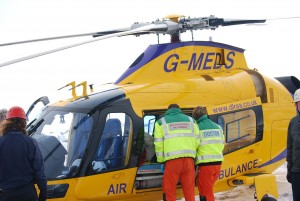 our members of Buxton team were with friends and family practicing ice climbing skills in the upper reaches of Crowden Brook when the alarm was raised.  They quickly started off in the direction of the incident, about one kilometre distant, and soon met with two members of Edale team also enjoying the winter conditions.  Whilst other team members were still on route to the rendezvous point in the valley bottom, the six team members on the plateaux were quickly at the incident scene, arriving at the same time as the air-ambulance. 
A Doctor and a Paramedic from the air-ambulance we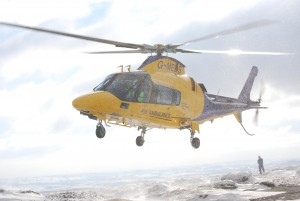 re able to give pain relieving drugs before the casualty was loaded onto a spinal injury board and then gently carried to the aircraft and evacuated to a Manchester hospital.  
An unusual incident that had no real relevance to the classic prevailing winter conditions.  The air-ambulance made short work of a stretcher evacuation that otherwise would have taken over three hours from probably one of the most remote parts of the Peak District.
Photos: Top, Fantastic winter conditions on Kinder Scout. Middle, Air-ambulance doctor and paramedic check their patient in the aircraft. Bottom, Aircraft lifts off in a swirl of spindrift.