Stanage, High Neb area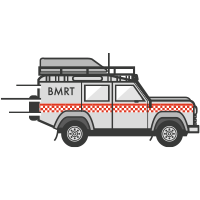 Call out for year:

60

Date:

27/08/17

Time:

2:55 pm

Grid ref:

SK 228 853

Type of incident:

Climber

Injured(1)

Team members involved:

5

Time taken:

1 hour

Total man hours:

5 hours
Incident report
Buxton Mountain Rescue Team members who were within 15 minutes travelling distance were called to assist Edale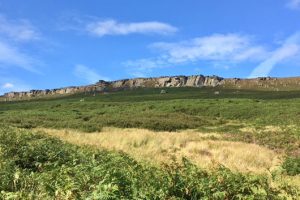 M.R.T. which was dealing with a climbing accident in the High Neb area of Stanage Edge near Hathersage.
Five local team members responded to help the Edale members assisting a rock-climber who had fallen about six metres sustaining a head injury.   Buxton members were late to the call as the casualty had already been loaded in to an air-ambulance for a short transfer to Dennis Knoll car-park were an East Midlands ambulance was waiting. Treatment was also given to the casualty's climbing partner who had suffered rope burns to the hands and arms.
For further details see Edale M.R.T.'s web page.
Photo credit: BMRT   High Neb in the sunshine.