Wild Moor, Goyt Valley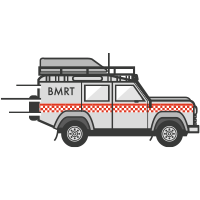 Call out for year:

68

Date:

22/10/11

Time:

8:14 pm

Grid ref:

SK029 737

Type of incident:

Non mountain (Police)

Search vulnerable person(1)

Team members involved:

25

Time taken:

4 hrs

Total man hours:

100 hrs
Incident report
On Saturday night, Buxton Mountain Rescue Team, with search dogs were called to the Goyt Valley. A search dog team from Woodhead also attended.
A 23 year old vulnerable female from Sale, Cheshire, had been reported missing. She had been walking the Goyt Valley moors and became separated from her companion near to the top of Berry Clough in the early evening. The last contact with her was via a mobile phone call, in which she indicated she was cold, by a wall, and could see street lights.
Following police enquires and considerable concern for her safety the Buxton Team personnel were deployed together with a search dog to search moorland footpaths and woodlands from her last known location, across Burbage Edge between Goyts Lane and the Old Macclesfield Road. A police air support unit joined the operation and using its highly sophisticated equipment located the lady on Wild Moor just to the east of the ridge. She was sitting down in the heather. The helicopter crew were able to direct team personnel to her by radio and using its searchlight. She was wet and cold but otherwise unharmed.
Remarkably, she was in good spirits, talking to her rescuers and able to walk to a team vehicle waiting on the old railway line.