Wedding Guests say "We will!"
It was a very special day to celebrate when earlier in the year a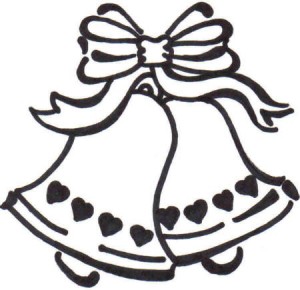 Whaley Bridge couple said, "I do" at their marriage ceremony. 
But the happy couple weren't just thinking of themselves on their big day. In an act of fantastic generosity, Tim and Caireen asked their guests not to give the traditional wedding presents but to make a donation to charity instead.  And their guests all said "We will", resulting in a magnificent donation of £1,050 for Buxton Mountain Rescue Team.  When Gift Aid is reclaimed from the tax man the gifts will total over £1,100.
Tim and Caireen had no previous connection with the rescue team but, as regular walkers, climbers and mountain bikers, thought that mountain rescue was a worthy cause.
The team sends a huge thank you to the newly weds and to all their guests who contributed so generously. We all sincerely wish them a long and happy life together and many memorable days in the Peak District hills.
 The donation is very timely as the team is about to launch a new appeal for a replacement vehicle and the wedding gifts are the first in the pot. A terrific boost for the team and another fantastic expression of local support. Thanks to Tim and Caireen and to all their friends, we'll raise a toast after our next training night.