U3A swallows £50 donation!
Buxton Mountain Rescue Team has benefited from the joint brain power of six members of the Wednesday Walking Group, who are part of Congleton's University of the Third Age.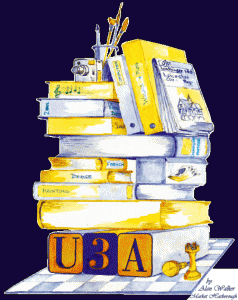 The Slow Walks And Late Lunches On Wednesdays (SWALLOW) group meets most Wednesdays for a six mile ramble round various parts of Cheshire, Staffordshire or Derbyshire. They entered two teams into the twice yearly quiz night which is open to all parts of the U3A.  The two teams, the Swallows and the Amazons, did battle with twenty-two other teams but it was the Swallows who took the first prize of £50. 
As a walking group, the Swallows thought it appropriate to donate the prize to mountain rescue and swiftly passed the cheque on to Buxton team.
The team is truly grateful for the group's kind and generous gift.  Local donations of this sort are really appreciated by team members as much for the consideration of the team's work as for the cash value.   That said, the money is in the bank and will go into the pot which will soon provide a whole new set of casualty care equipment.   Watch this space for details.  Thank you Swallows.