Time is RUNNING out!
Just 
TWO

days left to pledge money in support of Phil Leigh in his bid to win the London Marathon on Sunday 26th April.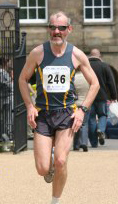 On line donations have been a little disappointing so far and we are hoping for a late rush to urge Phil over the finishing line.
Phil is up and ready for the challenge as he goes into his last week of training.  Phil said, " I am confident about finishing but I really want to achieve under four hours."
So PLEASE click on Phil's photo on the left of this article to read about Phil's preparations and use the Justgiving link to pledge a little cash to encourage Phil beat his target.
Or you could say two targets; finish in under four hours and raise £1,100 for the rescue team.  Please help !