This isn't just any fundraising, this is Marks and Spencer fundraisng!
Its not just top fashion and fresh food that has appeared in B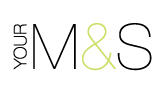 uxton's Marks and Spencer this summer but a smart little red BMRT collection box is now at every check-out.
Thanks to the marvelous generosity of the staff at the famous Buxton Spring Gardens branch, the team is being allowed to collect in the store all summer long.   And that's not all!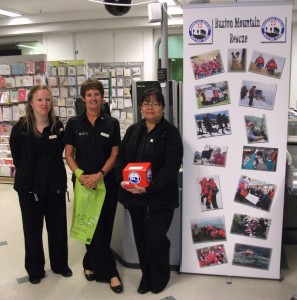 As part of a national "100 days of fundraising" Marks & Spencer staff all over the country will be trying to raise cash for local charities with all sorts of crazy schemes. 
Staff at the Buxton branch have already had a bag-pack in aid of the team but now plan a 250 mile sponsored cycle ride.   But a cycle ride with a difference as they'll never actually leave the store.  Staff instead will be riding the whole length of the Pennine Way on a cycling machine firmly rooted to the floor.  No promlems with the weather then!
Owen Dyde, M & S store manager, said, "We are proud to raising money for Buxton Mountain Rescue Team and hope that the funds we raise will make a real difference to the important service they provide.  M & S is firmly committed to working with local communities and it is great to see our employees care about supporting local causes."
M & S raised £500 for the rescue team last year as part of its 125 year celebrations and this year the staff are hoping to double the contribution.
The team sends a huge thank you to all those taking part and to those who sponsor the event or drop a few pennies into a box.  Its just more great local support from the great local supporters.  THANK YOU.