Team member wins international qualification
Buxton Mountain Rescue Team Member, Rob Wymer, has recently returned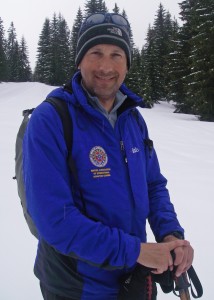 from France where he qualified as a Full UIMLA International Mountain Leader.
The Union of International Mountain Leader Associations, (UIMLA) was created in 2004 to encourage the development of common standards for professional mountain leaders throughout Europe and worldwide.  It was drawn up in recognition of the growing requirement for leaders to work in areas where the full alpine climbing skills of a High Mountain Guide are not needed but where skilled mountain leadership is necessary for clients to enjoy journeys through remote mountain areas in safety and confidence.  Holders of the UIMLA International Mountain Leader's qualification and carnet are trained and assessed by member organisations of their own country to a demanding common syllabus.
Prior to the scheme Rob had previously led expeditions to many mountainous areas of the world including summiting volcanoes in Ecuador, Kilimanjaro and Stok Kangri (6150 metres) in the northern Himalayas.
Since enrolling on the IML training scheme two years ago Rob has attended two training courses (summer & winter) and had to pass assessments on each, mostly in the Alps.  He has also needed to gain experience working as an aspirant in Europe where, in some countries, the UIMLA carnet is a legal requirement to lead in the mountains.
UIMLA and IFMGA (International Federation of Mountain Guides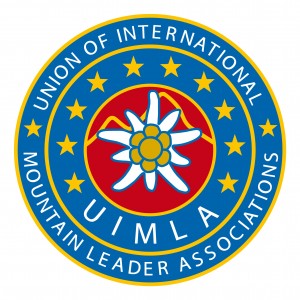 Associations) are the only internationally recognised mountaineering organisations whose leadership qualifications are accepted outside their country of origin.  Mountain professionals wearing the badge and carrying the carnets of these organisations have been trained and assessed to the exacting requirements of the internationally respected qualification these represent.
When not gallivanting around the mountains of the world, Rob works in the Peak District and other regions of the UK as a freelance outdoor instructor.  He is also qualified to instruct climbing, canoeing, kayaking, mountain biking and other pursuits.   However his love is for the big hills and he is looking forward to leading another expedition to the Himalayas this summer.